Silicone rubber is a rubber with a wide range of special properties. It has excellent electrical insulation properties, aging resistance, chemical stability, oxidation and weather resistance, radiation resistance, physical inertness, good air permeability, and high and low temperature resistance. 100 °C ~ 280 °C long-term use. Can be widely used in aviation, electronics, petroleum, chemical, machinery, electrical appliances, medical, ovens, food and other industrial sectors of good electrical insulation seals, liquid delivery materials. Performance resistance to high and low temperature, oil resistance, non-toxic and tasteless. Silicone rubber operating temperature range from -160 °C to 350 °C. It has excellent heat-resistant oxygen aging, ozone aging resistance, photo-aging resistance and weathering aging resistance; it has good electrical insulation.
Silica gel is non-toxic and odorless and is widely used in medicine. Use precise representation, oil pipelines, household appliances, sealed, drinking water pipeline seals, medicine, etc. Silica gel is environmental-friendly and rigorously tested by SGS. It is 100% completely non-toxic and odor-free by using RoHs, PAHs, and eight heavy metals, etc.: Fine silicone wire, silicone tube (bar), high pressure silicone tube, gear silicone tube, Sealing strips, profiled strips, food grade (non-toxic) silicone tubes (strips), medical silicone tubes, medical silicone tubes, braided silicone tubes (for delivery of working pressure, liquid foods, pharmaceuticals, and biological products) Medical silicone fittings, silicone sealing tube, flame retardant tube (bar), silicone foam tube (bar), high temperature silicone tube; Performance: cold and high temperature. Non-toxic, non-toxic and odorless; Applicable to: small household appliances (coffee pots, kettles, irons, rice cookers, frying pans, water dispensers for disinfecting cabinets, fruit pulpers, toasters, burning appliances, water heaters, etc.) and electronics, Automobile, medical and other mechanical products supporting.
Longish Stone Texture PU Sandwich Panels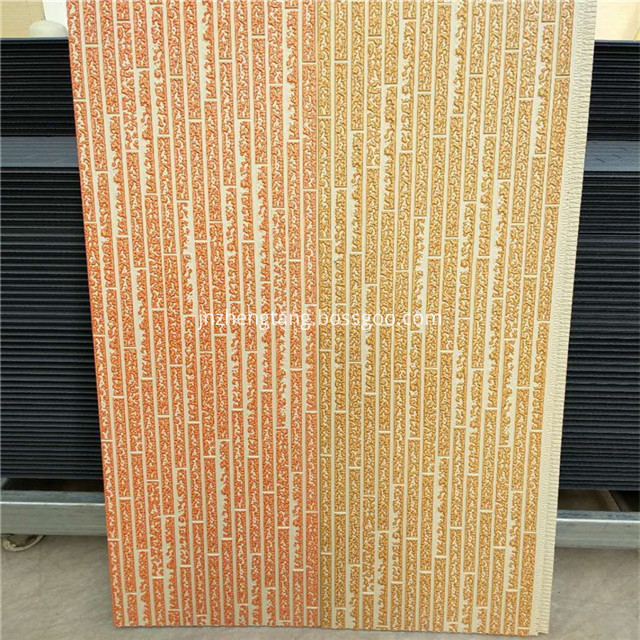 Rich selection of textures and colors meet different decoration requirements, giving the city and the buildings a new look.
The PU foam is the most advanced and eco-friendly insulation material in the world. With the help of the back aluminum foil, the thermal preservation effect achieves the best.
The unique structure prevents the heat loss in winter. Meanwhile it reduces the heat of the summer sunshine.
Aceta paintcoat and flurocarbon paint of weather resistance performance are applied on surface of wall panel. It is reserved with superior self-cleaning, weather resistance, corrosion resistance and acid& alkali resistance performance.
Light weight with 3.7Kgs/m2 makes the installation easy.
The installation process is clean and tidy without any noise and dust, construction waste.
Different selections of accessories meet different effects.
High quality and stable performance: Manufactured in CNC automation production line, the product pass rate can reach 99.9% with stable chemical structure and physical structure.

Longish Stone Texture Pu Sandwich Panels
Insulated Wall Panels,Longish Stone Decorative Wall Panels,Brick Insulation Foam Wall Panel,Longish Stone Texture Pu Sandwich Panels
Jinan Zhengtang Insulation Decoration Material Co.Ltd , https://www.ztwallsiding.com